Data forms the cornerstone of any well-rounded business strategy, serving as the pillar for decision-making processes that foster transparency and trust. Despite the exponential growth in data generation, only a select few organizations have mastered the art of leveraging diverse data repositories that span across different applications, in-house servers, and cloud providers.
The secret to unleashing the immense potential of data lies in cutting-edge technologies that enable organizations to centralize their data assets, abstract data from the hardware layer, and tightly integrate computational workloads with the storage systems that hold their mission-critical information. Comprehensive data management has never been more vital.
With the rising popularity of hybrid and multicloud infrastructures, our most important data is becoming increasingly dispersed over a broader landscape. Additionally, the emergence of generative AI and large-scale language models is amplifying the need for quick, reliable, and secure access to expansive data repositories. To realize the full scope of data's transformative impact and achieve business goals, organizations must prioritize investment in storage solutions adept at handling these multifaceted landscapes.
Three Qualities of a Modern Data Solution
In today's data-driven world, the ability to harness the full potential of data is a game-changer for businesses. Yet, achieving this requires more than just securely storing an ever-accumulating ocean of data; it demands a comprehensive data management architecture that can adapt to the ever-evolving landscape of applications and their unique requirements. To effectively navigate this terrain, organizations need to focus on three essential characteristics in a modernized data solution: Scalability, Cloud Readiness, and Compute Integration.
1. Scalability
In a rapidly changing digital environment, the ability to scale your data infrastructure is non-negotiable. Modern storage infrastructure must be capable of growing alongside your organization and your data. When evaluating storage solutions, make sure you consider how your needs will change over the lifecycle of that solution. Can it meet the demands of unexpected capacity growth without a costly forklift upgrade? Can you add storage capacity and performance in a manner that is completely seamless to your end users? Can the storage performance scale hand-in-hand with capacity?
Why is scalability so vital? Imagine your business experiences sudden growth and your data infrastructure can't keep up. The consequences could be severe: malfunctioning applications, sluggish response times, decreased productivity, and frustrated users. Conversely, a scalable solution allows you to accommodate increased volumes of data, users, and applications without compromising performance or experiencing exponential price cliffs. Scalability is the foundation for future-proofing your data operations.
2. Cloud Readiness
The adoption of hybrid cloud and multicloud computing is forcing organizations to rethink how they provision IT infrastructure. It's more important than ever to ensure your infrastructure provides tight integration between your on-premises and cloud operations. For data storage systems, this would include features like cloud replication capability, allowing you to keep an offsite copy of your data in the cloud for DR purposes. This can significantly reduce the total cost of ownership compared to buying a second identical copy of the hardware for replication.
As your workloads and data sets continually move into the cloud, this might even include a fully unified storage platform that combines on-premises storage and cloud-based storage into a single cohesive unit. This kind of software-defined storage platform ensures your data is accessible from anywhere (e.g., on-premises or from any of several cloud service providers). Your users and applications can access data from nodes local to them, regardless of where the data is stored within the system. This allows you to migrate users, applications, and their workloads between on-premises data centers and cloud service providers without an expensive, time-consuming lift-and-shift of their data.
3. Compute Integration
Our applications are generating and processing more data than ever before. As a result, traditional data storage fabrics like Fiber Channel are struggling to keep up with the sub-millisecond latencies and high throughputs required for modern storage operations. To address these shortcomings, we're seeing a paradigm shift toward platforms that directly integrate storage and compute capabilities.
You won't find a higher-throughput, lower-latency strategy than running your compute workloads right on your storage system. Improving the performance of your data pipeline will accelerate your applications, speeding up your organization's critical business operations and enhancing end user experience. Moreover, this approach may allow you to eliminate server infrastructure at smaller facilities, significantly reducing the total cost of ownership and power/space/cooling demands. As you search for your next-generation storage solution, look for platforms that can run the types of workloads you operate (e.g., virtualized systems, containerized applications, etc.) to maximize performance and cost effectiveness.
Accelerate Your Modernized Data Strategy with Partners Like Iron Bow and Dell
The technology landscape is constantly shifting. To keep pace with future developments, organizations need the three essential capabilities at the core of their data strategies. Partners like Iron Bow Technologies and Dell can help.
Solutions like Dell PowerStore pack a lot of power and performance into a small footprint. As a high-availability, all-flash solution, PowerStore is a small device that scales big. It can be deployed as a single appliance in as little as 2U of rack space and can scale up to 18 petabytes of effective capacity. With the PowerStore, you can replicate your data from your on-premises data centers directly to the cloud service provider of your choice, simplifying cloud migration and reducing the cost of disaster recovery and backup.
Moreover, PowerStore offers AppsON functionality, allowing virtualized workloads to run directly on the storage appliance. With AppsON, organizations can deploy a powerful high-availability storage solution and run data-intensive workloads like databases or infrastructure workloads like domain controllers within a single 2U footprint. This approach offers unparalleled storage performance and an unbeatable price point compared to traditional converged and hyperconverged infrastructure.
For larger-scale needs, Dell PowerFlex brings a fully software-defined storage platform that seamlessly spans multiple on-premises data centers and cloud service providers. PowerFlex is deployed as a series of "nodes" that can consist of on-premises rackmount servers, cloud instances, or any combination of the two. Administrators can choose where each data set physically resides and configure unique redundancy levels and security policies that meet the needs of each type of data. Users experience a single cohesive storage system that allows them to access any data from any node, regardless of where it resides. This significantly simplifies deployment, reduces administrative overhead, and eliminates end user frustration.
PowerFlex can scale from 4 nodes up to 512 nodes, meeting a wide variety of storage requirements and growing in tandem with your organization's data. Best of all, as a software-defined solution running on commodity hardware or cloud-based compute instances, the cost of storage grows in a linear manner alongside capacity. Gone are the days of unexpected "price cliffs" when your storage capacity demands outstrip the capabilities of your storage appliance. With PowerFlex, you'll never need to perform an expensive, customer-impacting forklift upgrade to add more capacity to your storage infrastructure.
Like PowerStore, PowerFlex is designed to run compute workloads directly on the same systems responsible for data storage. PowerFlex takes this a step further with the availability of three different node types – a storage-only node, a compute-only node, and a hyperconverged node that does both. This allows organizations to add exactly the kind of capacity they need when and where they need it. You can get started with a hyperconverged approach, for example, to store and operate virtual desktops. Down the road, your organization might see growth in more compute-intensive AI and machine-learning workloads, so you can add on compute-only PowerFlex nodes to provide more computational horsepower. Later, if your databases are growing faster than expected, you can augment your environment with storage-only nodes to expand your data storage capacity.
Ultimately, when it comes to data being the lifeblood of organizations, those equipped with modern data solutions and strong partnerships are poised for success. As the technology landscape continues to evolve, embracing the three essential qualities (scalability, cloud readiness, and compute integration) will empower your business to harness the full potential of data and thrive in an increasingly competitive environment. Accelerate your modernized data strategy with partners like Iron Bow and Dell and stay ahead in the data-driven race.
Iron Bow is a Dell Federal Titanium partner with extensive experience designing, deploying and maintaining Dell PowerStore and PowerFlex infrastructure.
Ready to get started? Reach out to our team of data experts to learn more.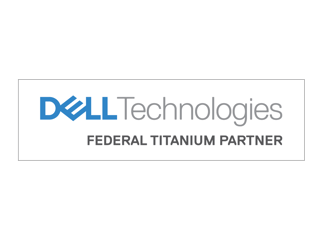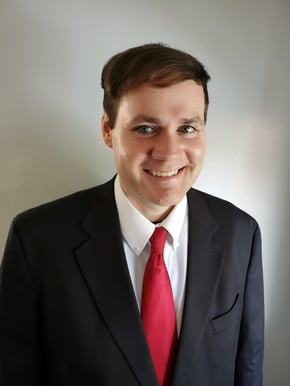 James Rogers
James is an IT executive and storage architect at Iron Bow Technologies with two decades of experience designing, procuring, deploying, and operating world-class data storage systems. Prior to joining Iron Bow, James served as the Director of Data Center and Cloud Engineering for the US Department of Veterans Affairs, managing a team of 110 engineers and a budget of $200M. Under his stewardship, VA eliminated over $300M in storage-related technical debt through the deployment of next-generation storage, backup, and disaster recovery hardware and cloud services.