In the third blog in this series, let's shift our focus to another innovative solution provided by Dell Technologies - PowerFlex. This fully software-defined storage platform offers unmatched flexibility and scalability, making it valuable for federal agencies aiming to adapt quickly to changing data requirements while optimizing cost efficiency.
PowerFlex: A Game-Changer in Software-Defined Storage
Dell PowerFlex is a fully software-defined storage platform, meaning your data storage isn't tied to any specific piece of hardware. PowerFlex consists of a series of storage nodes that can span multiple on-premises data centers and multiple cloud service providers, regions, and availability zones. These nodes work together to form a single cohesive storage platform, allowing users to seamlessly access any data from any on-premises or cloud-based node, regardless of where the data actually resides.
Flexibility: Customizing Data Sets to Meet Specific Needs
One of the standout features of PowerFlex is its flexibility. It allows federal agencies to choose the physical locations and redundancy levels for each data set, enabling them to rapidly adapt to changing data requirements. Agencies can expand the PowerFlex infrastructure on-demand by adding on-premises or cloud-based nodes as-needed and where-needed. This flexibility is invaluable in ensuring that data storage aligns with agency missions.
Compute Integration: Enhancing Performance and Reducing Complexity
PowerFlex enables agencies to run server workloads, including virtual machines and containers, on the same hardware storing their organization's data. Organizations can add compute-only nodes, storage-only nodes, or hybrid hyper-converged nodes to expand compute and storage independently or simultaneously. This approach enhances overall performance by closely unifying compute and storage infrastructure while reducing complexity, streamlining operations, and optimizing resource utilization.
Cost Efficiency: Scalable Solutions without Price Surprises
As a software-defined solution, PowerFlex offers cost-effective scalability, eliminating unexpected price cliffs associated with traditional storage array expansions. Agencies can independently add compute and storage resources at any time to any cloud service provider or on-premises facility to address specific resource needs, ensuring a predictable cost structure.
With PowerFlex, agencies can harness their data strategies and:
Modernize without limits.

PowerFlex is a powerful software-defined infrastructure platform for customers at any stage of their modernization journey. Agencies can unify file and block storage, virtual machines, and container-based compute workloads under one integrated platform. PowerFlex supports up to 512 nodes spread across multiple sites and hyperscale cloud environments, all managed from a single user interface. PowerFlex also offers NVMe/TCP connectivity, giving customers an option to support external storage workloads with blazing fast throughput and sub-millisecond latency. These capabilities empower agencies to consolidate a diverse set of workloads with widely varying requirements and operating environments, driving significant savings and enabling consolidation onto a next-generation storage platform.

Automate for efficiencies.

PowerFlex is engineered to streamline operations and boost agility with intelligent software-driven automation. PowerFlex Manager, a unified management toolset for PowerFlex systems, simplifies IT Operations Management (ITOM) and Life Cycle Management (LCM) tasks by providing extensive automation and orchestration capabilities. It enables automated deployments and expansions with minimal hands-on time for the IT team, letting them focus on other strategic initiatives.

Drive real outcomes.

PowerFlex is designed from the ground up to deliver consistent and predictable outcomes at all scales for your high-demand, mission critical environments. It is optimized for a wide range of validated workload solutions, including general purpose virtual machines, virtual desktop environments, container farms, traditional relational databases, modern cloud-native NoSQL databases, AI/ML processing, and throughput-intensive analytics workloads.
Dell PowerFlex is a critical tool in meeting pressing data storage challenges faced by federal agencies. Iron Bow and Dell can help federal agencies analyze their current state environment, determine the ideal future state, and develop comprehensive solutions to bridge the gap.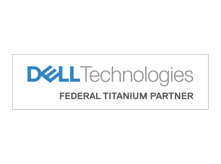 Contact Iron Bow today to start the conversation about your data capacity, security, and performance needs.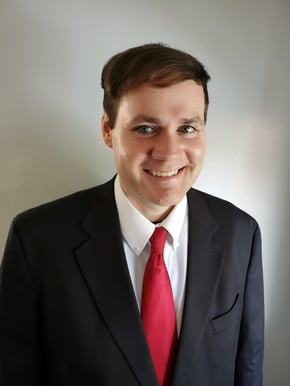 James Rogers
James is an IT executive and storage architect at Iron Bow Technologies with two decades of experience designing, procuring, deploying, and operating world-class data storage systems. Prior to joining Iron Bow, James served as the Director of Data Center and Cloud Engineering for the US Department of Veterans Affairs, managing a team of 110 engineers and a budget of $200M. Under his stewardship, VA eliminated over $300M in storage-related technical debt through the deployment of next-generation storage, backup, and disaster recovery hardware and cloud services.