In part two of this series, we will explore one of Dell Technologies' flagship storage solutions, Dell PowerStore, and how it addresses the unique needs of federal government agencies. Dell PowerStore is a highly available, all-flash storage solution that excels in performance, scalability, and efficiency. Its compact footprint allows for deployment in as little as 2U of rack space, making it an ideal choice for remote offices, branch offices, and space-constrained data centers.
Scalability: Meeting Growing Data Needs without Disruption
One of the key advantages of Dell PowerStore is its scalability. A single 2U chassis can provide two highly available, active/active controllers and over 900TB of effective storage capacity. PowerStore can scale to four controller pairs and 388 total disks, providing over 18PB of effective capacity and ensuring that agencies can accommodate their growing data needs without costly forklift upgrades. This scalability allows agencies to buy what they need when they need it by expanding their storage infrastructure as their mission requirements evolve.
Security: Robust Measures to Protect Government Data
Dell PowerStore takes data security seriously. The platform features robust security measures, including FIPS-compliant data-at-rest encryption, role-based access controls, ransomware protection, and secure multitenancy. These security features are crucial in safeguarding sensitive government data from cyber threats and unauthorized access.
Empowering Modernization: The Transformative Benefits of PowerStore for Federal Agencies
PowerStore provides direct cloud integration, allowing federal agencies to replicate data from on-premises arrays to cloud service providers for disaster recovery and backup purposes. This eliminates the need for a second off-site disaster recovery appliance, drastically reducing the total cost of ownership while enhancing data resilience.
In the ever-evolving landscape of federal data management, Dell PowerStore emerges as a game-changer, offering a multitude of benefits that can significantly accelerate modernization strategies for federal agencies.
Adaptable
Versatile Workload Support:

PowerStore serves as a single platform accommodating a wide array of workloads, from traditional multiprotocol block and file storage to VMware Virtual Volumes (vVols). PowerStore can even run container-based applications right on the array without requiring an external server. This adaptability ensures that agencies can streamline their operations and accommodate rapidly changing mission requirements.

Unmatched Performance:

With an end-to-end NVMe design, PowerStore delivers exceptional throughput and sub-millisecond latency. This level of performance is crucial for agencies reliant on lightning-fast data processing and decision-making for workloads such as AI/ML and highly transactional databases.

Seamless Scalability:

PowerStore facilitates easy plug-and-play expansion, capable of scaling up to over 18 petabytes per cluster. This scalability empowers agencies to accommodate their growing data demands without disruptive upgrades.

Cyber Resilience:

PowerStore is engineered for unparalleled reliability, boasting a

99.9999%

availability rate. In addition, it adheres to a Zero Trust cybersecurity model, bolstered by native metro replication and seamless multi-cloud backup integration. Data security and availability are non-negotiable in the federal sector, and PowerStore rises to the challenge.
Intelligent
Self-Optimizing Efficiency:

Leveraging built-in machine learning capabilities, PowerStore optimizes the data storage footprint without the need for manual intervention.

This self-optimization enhances efficiency and minimizes operational overhead.

Data Efficiency:

PowerStore guarantees a remarkable 4:1 data reduction, allowing agencies to store 4TB of data in every 1TB of usable storage capacity. This significantly reduces capital outlay by packing more data into a smaller footprint with a corresponding reduction in space, power, and cooling requirements. Efficiency is paramount in the modernization journey, both for cost savings and environmental sustainability.

Proactive Health Analytics:

PowerStore's smart monitoring capability mitigates risks associated with hardware failures, unplanned growth, and runaway workloads through robust monitoring, alerting, and diagnostic capabilities. This proactive approach ensures that agencies can preempt potential issues and maintain uninterrupted operations.

Programmable Innovation:

PowerStore offers a programmable infrastructure that streamlines DevOps practices, automates end-to-end workflows, and fuels innovation in multi-cloud environments. Automation and orchestration are baked into the DNA of PowerStore, allowing your staff to automate day-to-day tasks and instead focus on meeting complex business needs. This adaptability is essential for staying agile in the face of a rapidly evolving technology landscape.
Continuously Modern
All-Inclusive Software Subscription:

With PowerStore, federal agencies can embrace innovation without the burden of license fees. PowerStore's all-inclusive software subscription ensures that agencies have access to the latest features and updates as part of their standard offering. Unlike competing products, no additional licensing is necessary for functions including array-based encryption, snapshot-based backup and replication, or cloning a snapshot into a fully functional production volume.

Non-Disruptive Hardware Updates:

Protecting investments and ensuring that workloads run on the latest technology is effortless with PowerStore. PowerStore features a highly available active/active controller design to allow both planned and unplanned maintenance without interruption to end users. Non-disruptive hardware updates guarantee that agencies stay at the cutting edge without downtime or complications.

Anytime Upgrade Advantage:

PowerStore's flexibility extends to platform modernization. Agencies can modernize their infrastructure on demand, making hardware refresh cycles feel as seamless as software updates.
With its adaptability, intelligence, and commitment to continuous improvement, Dell PowerStore provides federal agencies with the tools they need to accelerate their modernization strategies confidently. Iron Bow can help your agency leverage PowerStore to maximize the cost effectiveness, performance, and reliability of your mission critical data sets.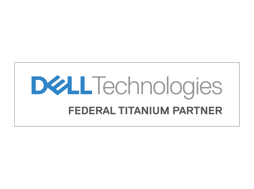 Ready to get started? Reach out to our team of data experts to learn more.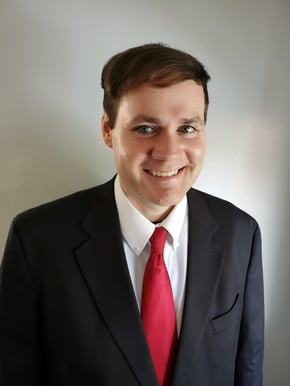 James Rogers
James is an IT executive and storage architect at Iron Bow Technologies with two decades of experience designing, procuring, deploying, and operating world-class data storage systems. Prior to joining Iron Bow, James served as the Director of Data Center and Cloud Engineering for the US Department of Veterans Affairs, managing a team of 110 engineers and a budget of $200M. Under his stewardship, VA eliminated over $300M in storage-related technical debt through the deployment of next-generation storage, backup, and disaster recovery hardware and cloud services.