Does this sound like your organization? You went "all-in" on cloud and migrated all your workloads to a public cloud to keep pace with the tech landscape. However, you quickly realize that instead of a streamlined cloud environment, you now have multiple cloud and storage services spread across multiple cloud hosting environments. Data egress costs are skyrocketing and it's difficult to even pinpoint which apps or workloads are causing the issue. Not to mention you still have lingering performance and security concerns when it comes to all that data.
If this sounds like your current cloud strategy, you're not alone. Many organizations across the private and public sector are in the same boat, trying to get a hold of their cloud strategies amid increasingly complex cloud environments. The truth is using multiple public clouds CAN help you benefit from best-of-breed capabilities or handle integration challenges. However, this adds many layers of complexity to already complex IT environments.
The answer? Gaining control over your existing applications and environments so you can develop an overarching plan to modernize, implement proper governance, and execute on your cloud strategy.
In short, you need a hybrid cloud strategy that helps you integrate your platforms while deciphering where workloads belong between your public, private, and on-premises environments. A hybrid cloud by design approach is your best cloud strategy because it involves careful consideration of each app and workload and ensuring optimal cost and performance efficiency all while keeping security top of mind.
How Hybrid Cloud Helps You Hit the "High Five"
Cloud is not a "place" nor is it a particular brand. There are five pillars of cloud as part of cloud's operating model or "the high five" that apply to both public and private cloud:
1. On-demand self-service: The ability to quickly build, deploy, schedule, manage, and report on business services through an intuitive user interface.
2. Broad network access: Access to hosted resources from a broad range of end-user devices (such as smartphones, tablets, and PCs).
3. Resource pooling: The ability to logically pool physical resources and allocate them to suit your current needs.
4. Rapid elasticity: The ability to grow on-demand.
5. Measured service:
The ability to meter services and provide consumption-based billing.
If hybrid cloud is the ultimate destination, then the journey starts with a single cloud moving to multiple clouds: one or more private clouds with varying degrees of interoperability.
A hybrid cloud deployment, on the other hand, is an evolution of this environment that consists of both private and public clouds as well as edge deployments managed as a unified infrastructure.
Hybrid Cloud by Design
Taking a hybrid cloud approach means you're empowered to pick the best-of-breed solution for each application or workload- whether this includes a private cloud that runs in your own data center or co-location environment. By running workloads in their best-suited environment, you can maximize efficiency, improve security, and potentially reduce costs.
However, transitioning to cloud is rarely a simple "lift and shift" and different workloads require different approaches to migration. That could involve refactoring applications or completely rewriting them from scratch, which can be costly, time-consuming and involve certain IT skills.
A hybrid cloud by design approach means taking an in-depth look at your environment to see where each workload makes the most sense. Some cloud-native apps are well suited to public cloud while some will benefit from the capabilities of vendor-specific clouds. Others may be better suited to a private cloud or co-location environment.
Cloud-native apps

are easier to move to public cloud. Consider doing this for workloads that are lightweight in terms of compute, memory and storage requirements. But also consider whether those workloads have dependencies on other workloads and how that might affect cost, performance and security.

Older legacy workloads

that are essential to running an organization- such as a custom ERP system or complex data warehouse solution – tend to be large consumers of data, network and compute resources and may be better on-prem. Also consider performance and licensing requirements.

Integration

is another consideration. If you want the ability to move data back and forth, you'll need to understand which protocols that workloads share, and which technologies and skill sets are required for integration.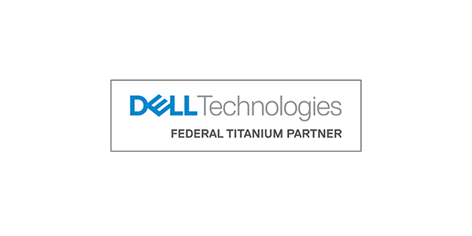 This blog is an excerpt from "Your Hybrid Cloud Playbook: From Cloud First to Cloud by Design." Download the full playbook here.
Want to learn more? Reach out to our team and see how Iron Bow and our partners at Dell Technologies can help your organization develop a hybrid cloud by design strategy. Contact Us