We know why hybrid cloud by design is the best cloud strategy. But where can organizations get started in implementing cloud by design? This article will cover tactical first steps to ensure utmost performance of apps and workloads in a multi-cloud environment and how Iron Bow's services combined with Dell APEX solutions can help.
According to Dell's Cloud Smart Playbook, initiating a hybrid cloud by design strategy starts with defining your "as-is" and "to-be" states. Take stock of your current multi-cloud architecture to identify and categorize any issues. For example, are you seeing skyrocketing costs due to unforeseen activity between apps on premises and apps in the cloud? Is your IT team equipped to navigate any changes that need to be made to workloads and workflows? Do you have visibility into the security of all apps in your network?
Understand your applications according to workflows
Our multi-cloud playbook gives you key steps and strategies to get started. First, run through this list of questions and considerations carefully to determine which workloads you can move more easily and readily to cloud. This will help you create your map for which apps need to remain on premises and which need to be moved to the cloud.
Considerations for the hardware side:
Is our infrastructure modern enough to handle any cloud-ready software?

How will applications interact with it?

Will our infrastructure be compatible with the software we need?
If not, how do we get it there?
If it is, how do we manage multiple types of infrastructure in a solution?
Considerations for the software side:
Is the hardware capable of running this software?

Are we going to have to move around application workloads?

How soon is that experience going to be?
Considerations for your apps and workloads:
How many apps does our agency have?

Where do all our applications reside? On premises? In a public cloud? In a private cloud?

How are the apps interrelated? Many apps communicate with others and share data. This is where you need to understand what related protocols they share and what types of data move back and forth.

How is each app developed? Does it use traditional three-tier architecture or is it containerized?

How portable is the app? Meaning how complicated would it be to put it into the cloud?

How much effort would it be to make the application portable through containerization? For example, if you have a legacy app that's static and it was developed 5-10 years ago, you can determine that it's not going to be portable.

Which applications can be ported, which need to be refactored, and which need to be rewritten from scratch?



Assess your data egress
Throughout this process, you may determine that some apps must be moved back from the cloud to on-premises (or repatriated). During this time, you will want to examine your data egress (when data leaves a network and goes to an external location, i.e. email messages, cloud uploads, or files being moved to external storage).
This is especially important if your organization has experienced unforeseen high costs through cloud. There are several horror stories where organizations have exhausted their entire budgets in a matter of weeks due to unanticipated egress costs and not knowing how chatty their apps on premises would be with apps in the public cloud.
The tendency can be to rely on cloud vendors to calculate this for you in advance. However, most cloud service providers (CSPs) can't determine how chatty all your apps are, making it nearly impossible to predict true costs of moving certain workloads to the public cloud. To avoid any surprises due to data egress, it's critical to examine your workloads instead of just applications.
Take charge of your security
Not surprisingly, one of the most important things to evaluate during this stage is your system security. Specifically, you need to determine how you're going to manage security across multiple clouds. Again, it's easy to fall into the trap of relying on the CSP for security. However, CSPs, depending on each vendor, are only responsible for physical security and some components of your data, but not all of it.
Depending on whether you're using IaaS, PaaS, or SaaS, the levels of security provided can be highly variant. Understanding the nuances is vital when considering where your applications should go.
When it comes to security, the best way to start with multi-cloud is to apply the security strategy you have for your datacenter and start looking at cloud-native tools available to you. Additionally, it can't be emphasized enough that agencies are ultimately responsible for securing their own data. CSPs can't guarantee protection of your data. That's why it's up to your IT team to manage access, control, authorization, encryption, and keys.
Simplify Backup Storage with Flexible Options Through Dell APEX
Dell's APEX storage services solution offers scalable and elastic storage as-a-Service to help organizations respond to changing business needs, remove complexity, and reduce risk. Now, you can see your multi-cloud plan to fruition knowing the data you need to store is accessible and secure.
With this cost-efficient option, you can choose the service level your workloads require and pay for what you use. Either deploy on-premises in your data center or a Dell-managed interconnected co-location facility.
APEX can see you through your hybrid cloud by design strategy with increased:
Simplicity:

Remove complexity to deliver more value to your organization while enabling IT teams to focus on more mission-oriented activities.

Agility:

Manage unpredictability by responding dynamically to changing business needs.

Control

: Enable a successful hybrid cloud strategy and reduce risk with flexible, reliable, multi-cloud-ready storage services.
Hybrid cloud computing is quickly becoming the preferred cloud model for organizations of all sizes. With the right tools and solutions, your organization can access the full potential of hybrid cloud computing and achieve greater flexibility, scalability, and cost-effectiveness than ever before. Together, Iron Bow and Dell Technologies offer the services, strategy and solutions to help organizations build and manage multi-cloud environments that meet their unique needs and requirements.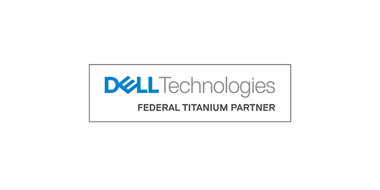 Ready to move to multi-cloud? Reach out to our technical experts here.